Here is a preview of the recently published two volume history of the 5th Argylls. Over 600 pages with a multitude of photographs and illustrations, including for the first time details of the Battalion casualties.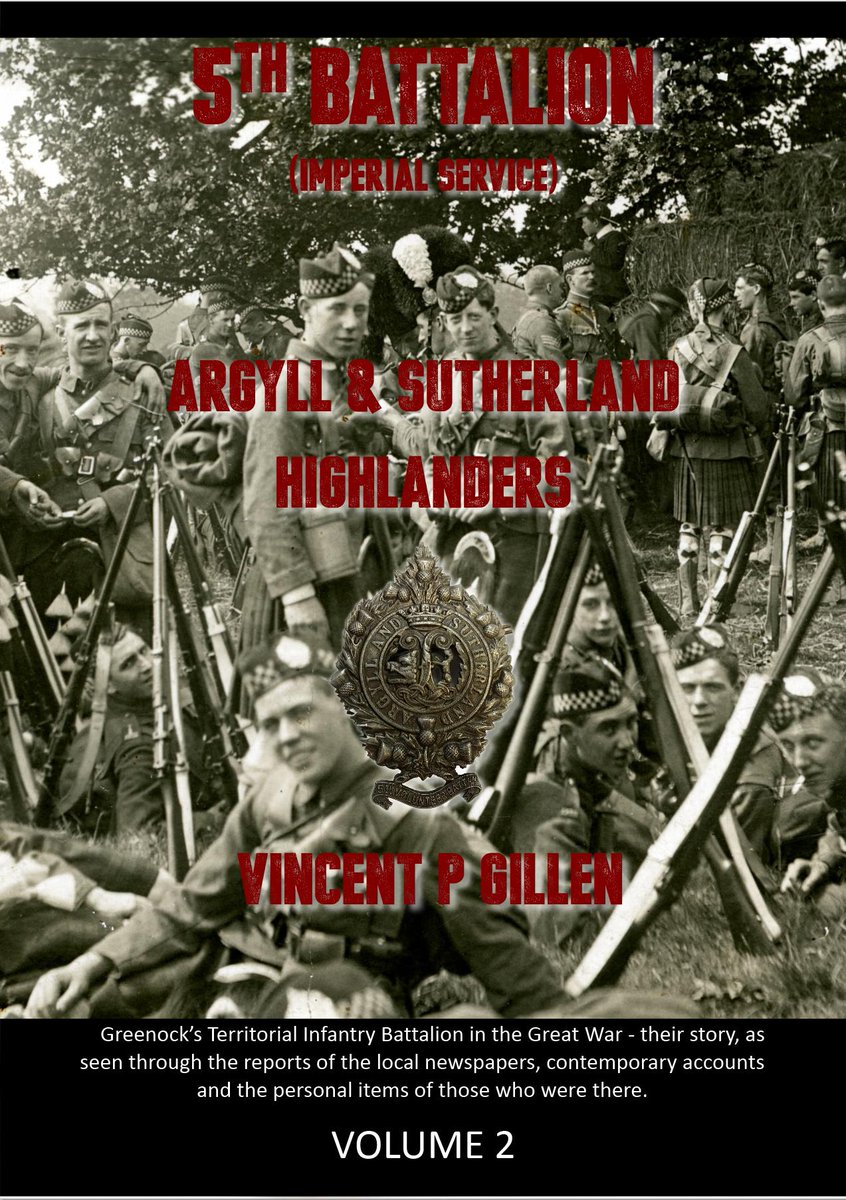 The town of Greenock sustained an Imperial Battalion throughout the duration of the First World War. It was Greenock's Argyll's, and Greenock Argyll's alone, who gained the Argyll & Sutherland Highlanders regimental battle honours at Gallipoli and Palestine. The Greenock Territorial Regiment – with companies from Gourock and Port Glasgow fought through three campaigns - Mediterranean, Palestine and the Western Front.
In all of the histories written, the films made, the popular culture of the Gallipoli story, the role of the 52nd Lowland Division and particularly for the Inverclyde area, the 5th Argyll's, is largely ignored however. Today, Gallipoli has become almost synonymous with the ANZACS - the Australian and New Zealand Imperial Forces. There are official histories of most of the battalions present at Gallipoli but not for the 5th Argylls. There is no specific account of their actions and certainly no formal details of the men involved and the devastating effect that fateful charge at Achi Baba Nullah, of the 12th July 1915 had on the local towns and the families over the years to come. Truly a lost generation. The role they played and the sacrifice they made should never be forgotten. The centenary will hopefully be the catalyst for a greater knowledge of our local "volunteers" and perhaps, just perhaps, the 12th July will be remembered in Inverclyde for different reasons.
This book, in two volumes, tells their story through the contemporary reports of the local newspapers, letters from the soldiers themselves, War Diaries, books and novels, and the official reports of their fellow Battalions and the 52nd Lowland Division itself. It is illustrated with contemporary photographs and illustrations from books and the soldiers themselves, as well as from the collections of the McLean Museum in Greenock.